---
---
About the studio
More than just good looks.
Intrepid North is nestled conveniently between the Warner Bros. and NBC studios, in the heart of the media capital of the world.Our studio is designed specifically with the actor in mind. Our readers / session runners are vetted and highly-skilled so you can trust that your work is in good hands.Our lobby offers water, coffee and a quiet space to help bring you focus before your audition. Our powder room boasts full-length and makeup mirrors along with vanity lighting, and all the little tools you need to get ready for your close-up.With beautiful video and crystal-clear audio in a tailor-made studio space, Intrepid North is the perfect blend of comfort and professionalism.Looking for our Hollywood location?
---
LOCATION
201 N. Hollywood Way #208
Burbank, CA 91505
PARKING
We have dedicated parking spaces on the west-side of the building.Click to view our Parking MapStreet parking is also available.
---
TAPED AUDITIONS
Best Quality, Best Price. Ever.
A lot goes into creating a great taped audition. We've dug into the fine details of the process and pride ourselves on achieving a superior product.Our video and audio quality are superb. Your dialogue isn't just heard, it's heard clearly, and all our readers are professionally trained to ensure you never lose your pacing.With all the details taken care of, you have the freedom to do what you do best: knock 'em dead.
Off-Hours
Appointments beginning before 9am or after 6pm (before 11am or after 4pm on Saturdays & Sundays) incur a non-refundable $10 off-hours surcharge. To book an appointment during our off-hours, contact us at info@intrepidnorth.comCancellation Policy
Try not to do it! We understand that cancellations and reschedules are in the nature of the industry. We request that you give us as much heads-up as possible before cancelling or rescheduling to allow us to make your time available to our wait list.
Cancellations / reschedules made less than 6 hours prior to the appointment will forfeit the full session fee.
---
$1/MINUTE
+ $10 Session Fee
$20 / 10 Minutes

$30 / 20 Minutes

$40 / 30 Minutes
WHAT'S INCLUDED
Professional reader

Full lighting system

High-quality audio and video

Immediate playback

Cutting/editing

Choice of delivery format and compression

Super-fast turn-around
---
REEL EDITING
You make you look good. We make you look better.
It's not easy condensing your body of work into about two minutes.That's why we take to your footage with an eye for the details. We cut right to the good stuff, in the right order to make every piece of every second count. The end result is the best possible representation of your recorded work.Our editors work directly with actors and management to develop reels, as well as with production companies to produce narrative, sizzle and everything in-between.
---
$200
FLAT RATE
Not always, it's just a guideline. The price may be bit lower, or higher. Every project is unique, and we want to make sure that your specifics are accommodated without charging you a perplexing and expensive hourly rate.
WHAT'S INCLUDED
Footage Retrieval (YouTube / Network TV / Etc.)

Audio & Video Editing

Rough Cuts / Proofs

Delivery in Preferred Format / Quality
---
THE PROCESS
Bring in your footage (on a disc, or a flash drive, via email, or as a YouTube link scribbled on a piece of paper). We'll review your footage with you, clarify any questions that you have and give our basic recommendations for the cut. Once we have determined the scope of the project, we'll create your quote for the finished product.A rough cut of your reel will be delivered via email in order for you to approve and request changes. Once your reel has been approved, it is delivered to you in both high and low-resolution standard formats (or any specific format/compression you'd like).Questions? Email us at reels@intrepidnorth.com
---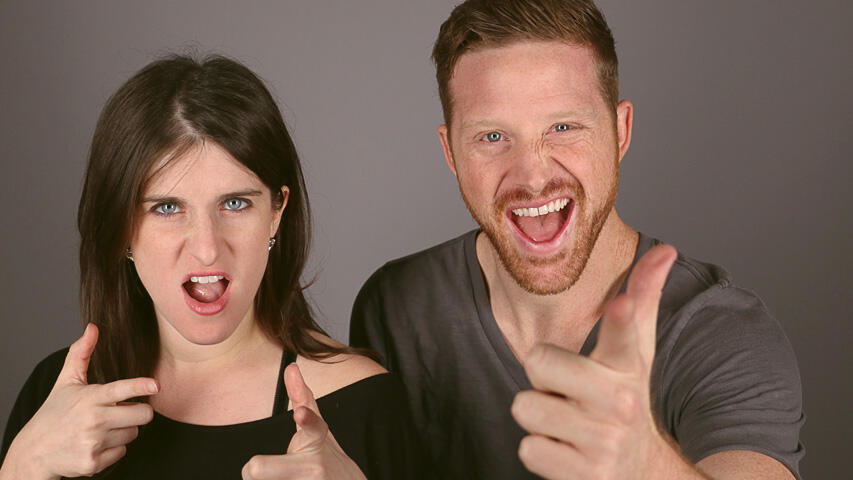 Contact us
What's on your mind?
The best way to get a hold of us is via email. Of course you could also tweet at us, post on our Facebook wall, or get really creative and contact us through our Yelp page. If you're feeling extra saucy, double-tap one of our Instagram photos. Or, if you hate being predictable, try sending a good old fashioned letter.
---